Rubber Keypad Manufacturer & Supplier
San Teh Rubber Industry (M) Sdn Bhd has distinguished itself as a premier rubber keypad manufacturer and rubber keypad supplier that offers a complete range of rubber products such as the EMI shielding gasket for a wide range of applications. During the two decades, San Teh has evolved from a home grown manufacturing company of rubber silicon keypad to a world-class supplier with an established presence in the USA, Europe and Japan. It also prides itself as a major contender in this region with state-of-the art R& D facilities across Asia, while the international marketing office remains in Kuala Lumpur, Malaysia.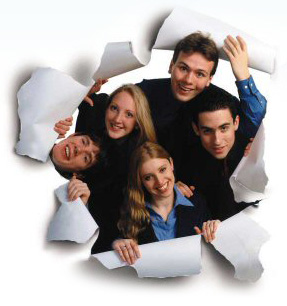 As global demand increases, San Teh responded by constantly upgrading quality through research and development (R&D) and adding value to all aspects of its services by providing excellence beyond the expectations of its customers. Our service and support is unsurpassed which assures swift customers' response and optimal satisfaction.
Noted as a reliable manufacturer in the region, the company realized its goal to become an ISO 9001-2000 and ISO 14000 certified company. San Teh is also awarded with the ISO / TS 16949 award. These accolades will propel the company to the next level of success in ensuring high quality and providing products that consistently meet all relevant standards.
Rubber & EMI Shielding Gasket Manufacturer
Touted to be a front runner in the rubber industry, we specialize in manufacturing of rubber components, seals, gaskets, plastics housing, stickers or labels and foam die cutting. We also do parts which require special process like spray painting, printing, chroming-electroless plating and vacuum metallization IML (in-mold lamination), IMD (in-mold decorative), and parts with precision image decorative requirement.
Spray Painting With Laser Etching
Plastic Housing
Chroming With Electroless Plating or Vacuum Metallization
Sticker or Label
Rubber Injected Parts
IML
Name Plate
Foam Die Cutting Service
Metal Dome Mylar Sheet
Seal & Gasket
Rubber Component
Rubber With Plastic or Metal
IMD
Rubber Keypad
EMI Shielding Conductive Gasket
The Perfect Supplier For Your Business
Engaged in diverse industry, San Teh's capabilities has extended to provide special parylene coating systems to its customers. Parylene is a transparent conformal coating that is used to protect components and assemblies in medical, electronics and automotive applications. With coating facilities in Asia, San Teh can now leverage its parylene coating resources to meet its customers' needs on a global basis.
Having now become one of the major contenders in this region, San Teh, with its superior, innovative and reliable technologies, have gone into a strategic partnership with Nolato in Sweden to produce conductive rubber for EMI shielding. This puts San Teh at the forefront of EMI shielding solutions and the commitment to position ourselves as a market driven company striving to develop industry-specific expertise.
At San Teh, we understand the importance and needs of designing for manufacturability. We integrate early supplier involvement (ESI) in the design process in order to achieve shorter product development cycles. As a reliable supplier, we provide design guidelines, ensure parts manufacturability, and minimize design changes so that product lead time and cost can be reduced.
What set us apart is the enduring commitment to assert and expand our business that transcends international borders. Product competence, global sales network and effective planning make us the perfect supplier for your business.